Mermaid Bay Bubble Bar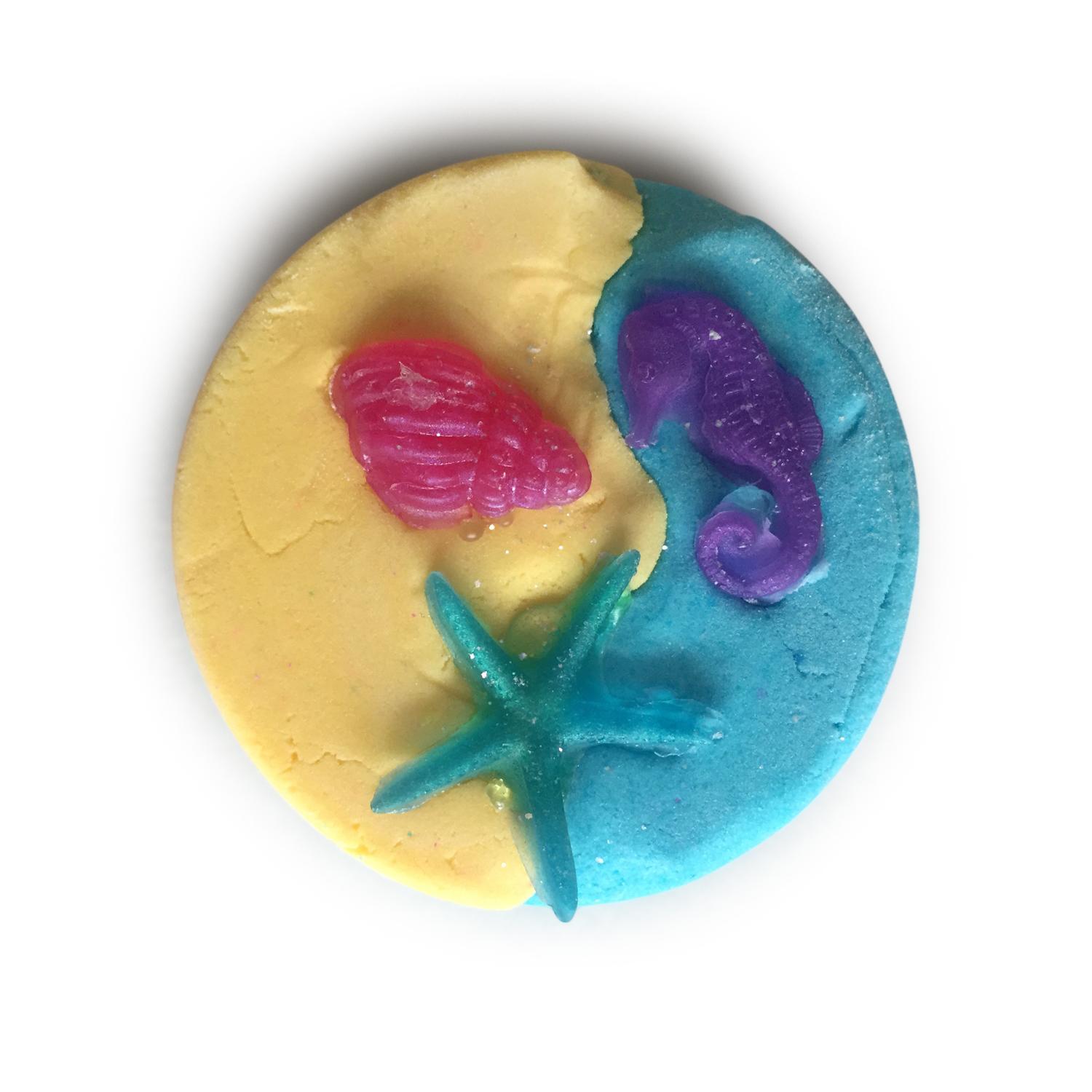 Mermaid Bay Bubble Bar
Our Mermaid Bay bubble bar is a perfect match for our Mermaid Splash bath bomb! Set in a beautiful sandy bay with a rich blue ocean and yellow sands you'll discover it's treasures with starfish, sea lion or shell mini soaps! 
scented with an ozony blend of ocean mist, geranium, water mint, coriander, white cedar wood, vetiver and cyclamen petals. A delightfully relaxing, yet uplifting scent. 
PS We've added sweet almond oil and castor oil to moisturise and nourish your skin too! What's not to like?!
Break or chop up and:
add to your bath

or run under a warm tap

or add to a sieve and run under a warm tap for extra bubblicious
Use the whole bar or half at a time, it's really up to you!. 
♡ Cruelty Free: We do not test on animals and nor do our suppliers!
♡ Handmade with love in the UK
♡ Hand packaged in shrink wrap - please be careful removing the shirk wrap as this can knock off the little soaps - even if you knock one off, they still will chop up / break up!








Sodium Bicarbonate, Kaolin (White Clay), Sodium Lauryl Sulfoacetate (SLSa), Cocamidopropyl betaine (CAPB), Prunus Amygdalus Dulcis,Ricinus communis (Castor) Seed Oil, Parfum, Aqua

For external use only. Do not use on eyes, nose and broken / sensitive skin. If irritation occurs, discontinue use. 




Approx Weight 
There are no reviews for this product.
Earn

0

reward points
BuB/MBay
Leave a review