Halloween Wax Melt Gift Box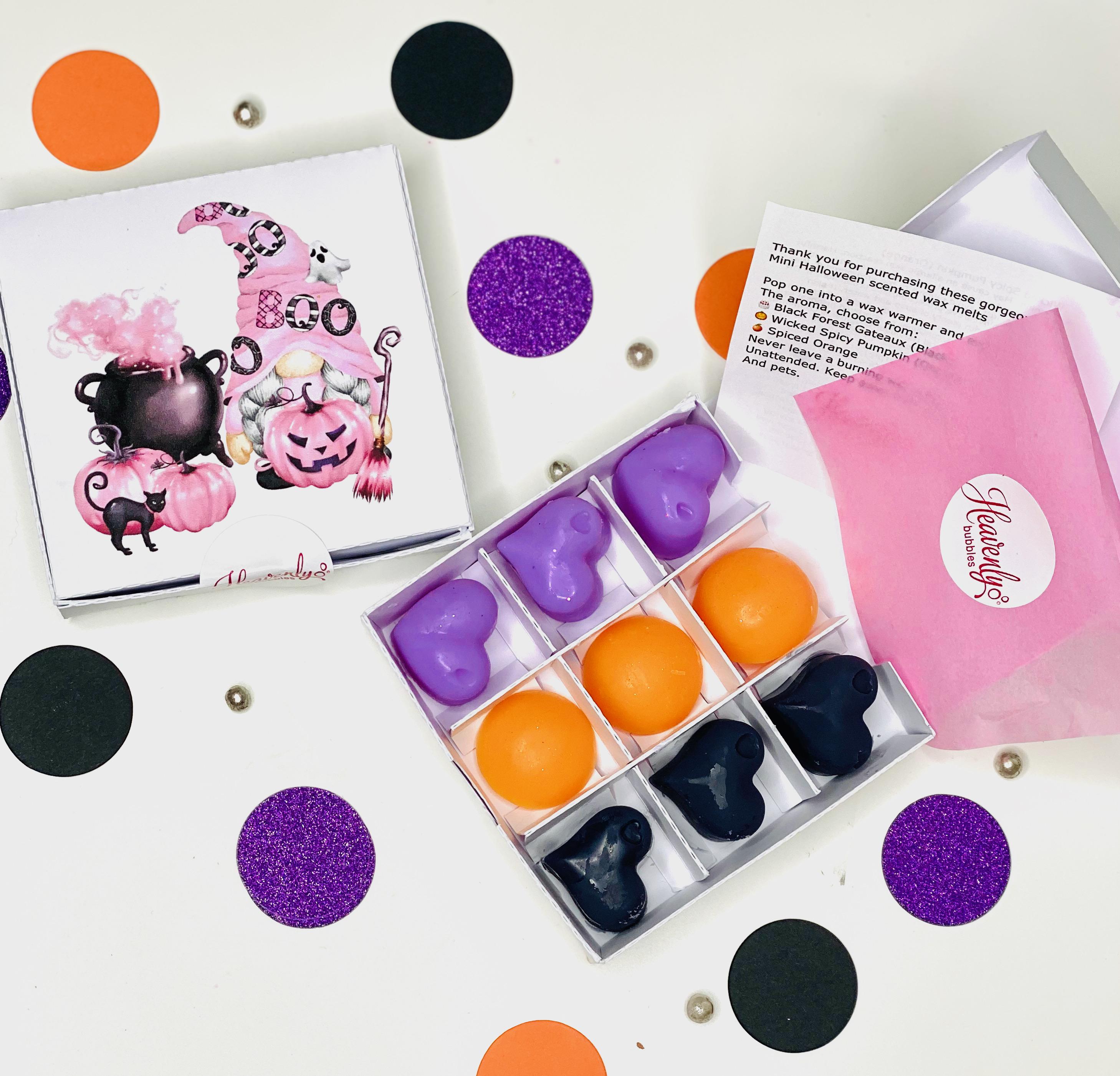 Halloween Wax Melt Gift Box
Oh these are just the CUTEST! Our Halloween themed gonk gift box is so blooming sweet! We've filled this with 9 mini melts scented in:
Wicked Spicy Pumpkin
Black Forest Gateaux
Spiced Orange
♡ Cruelty Free: We do not test on animals and nor do our suppliers!
♡ Hand-poured with love in the UK
♡ The clamshell is made from partly recycled plastic and is recyclable. 
How to use wax melts
Heavenly home wax melts should only be used in appropriate burners. Never leave a burner unattended whilst in use. Break off 1 cube and add to your burner. If you have a large well, use a maximum only of 2 chunks. Do not overfill your wax burner. The intensity of fragrance will dependent upon your room size, burner quality, temperature of your room. For best scentilicious results, close your windows. Once the wax is spent, wait until the wax cools and then gently place pressure on one end of the wax until it pops out or use kitchen roll/cotton balls to soap up the molten wax and dispose of. Do not use cleaning chemicals or wipes to clean the burner or metal/sharp objects as this may crack or damage the burner or cause injury. These instructions will not be reiterated on your order. 
raiting star
raiting star
raiting star
raiting star
raiting star
raiting star
raiting star
raiting star
raiting star
raiting star
I used this recently first scent I've tried from here was nice to watch melt & loved the fragrance
Earn

0

reward points
WM/HALL
Leave a review