Purity Body Butter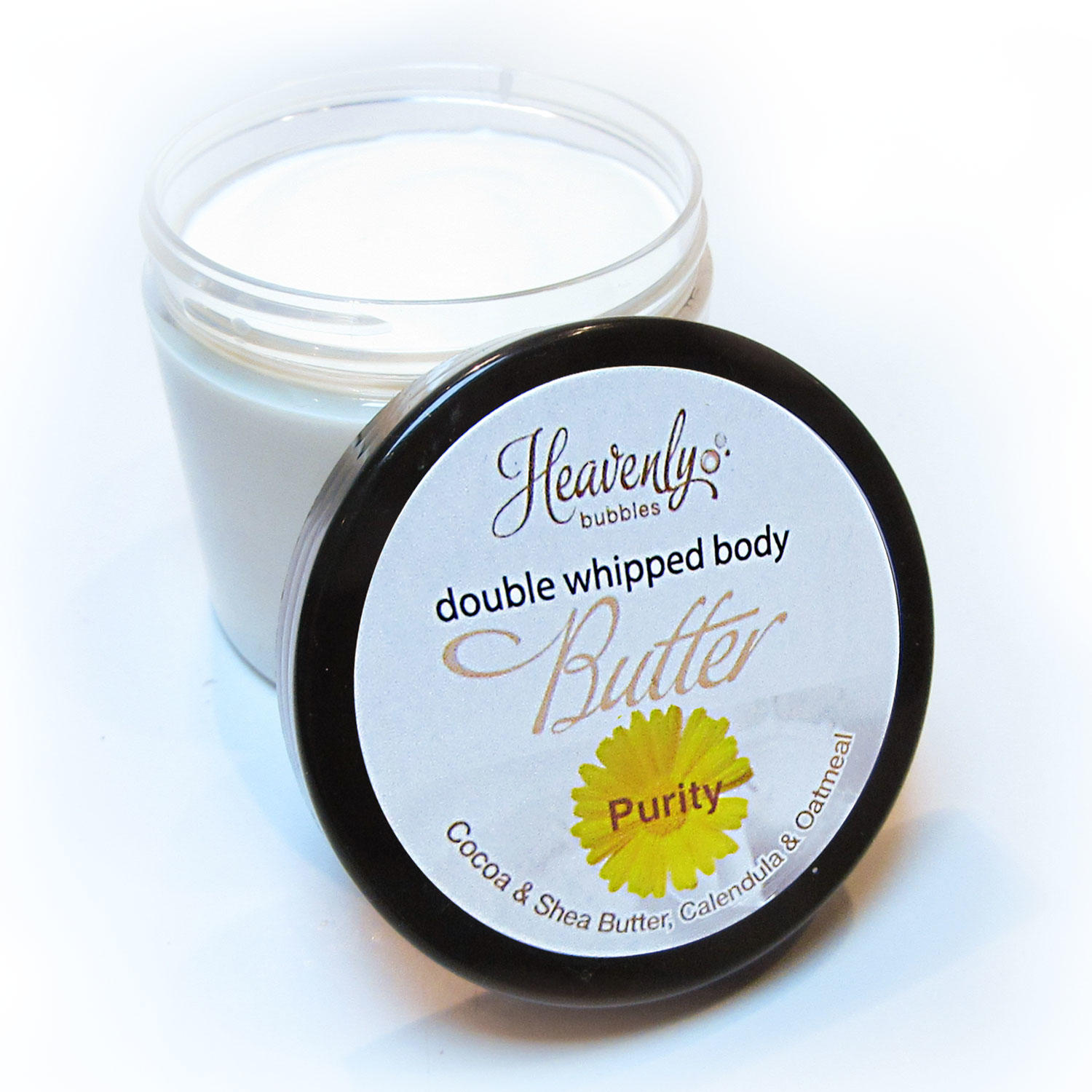 Purity Body Butter
'Purity' is the ideal choice for anybody with allergies to fragrance, sufferers of eczema or psorisis, or just very dry and sensitive skin. The olive oil within this body butter has been infused with calendula petals for over a month.

Calendula has been used in skin care for hundreds of years due to its ability to soothe irritated skin. The infused olive oil is then blended into the body butter mix which contains organic cocoa butter, shea butter, coconut oil, vitamin e and lots of colloidal oatmeal which is another ingredient well known for helping and calming irritated skin.

Purity Body butter naturally has a chocolatey fragrance which comes from the organic, unrefined cocoa butter it contains in large amounts, you won't find any added fragrance or colour here!

Please note this is a larger jar - 200g (double the size of our normal body butters.








theobroma cacao (cocoa butter), butyrospermum parkii (shea butter),
cocos nucifera (coconut oil), olea europaea (olive oil), cetyl alcohol, tocopherol (vitamin e), calendula officinalis flower extract, avena sativa
NO FRAGRANCE. NO COLOUR.

Weight 200g



Earn

0

reward points
BODYB/Purity