Unleash Your Inner Mermaid with the Heavenly Bubbles Mermaid Range
With soothing ingredients and vibrant colours, the Heavenly Bubbles mermaid range is a real dream come true. Ideal for younger fans as well as the young at heart, this range provide a splash of colour to bath-time – using skin-friendly shea butter and cocoa butter to provide a relaxing, good-for-you treat.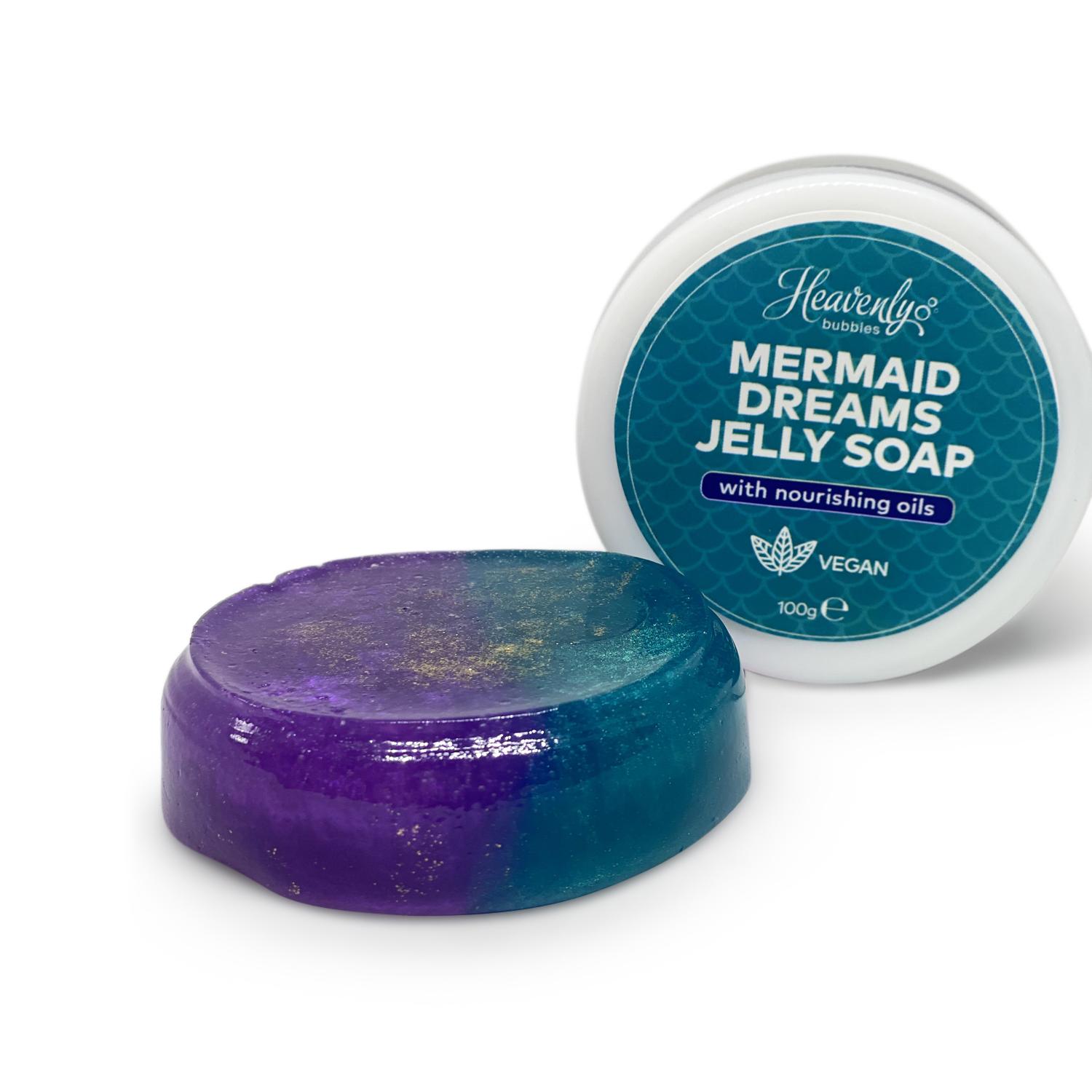 Mermaid Dreams Jelly Soap
This soap has a jelly-like consistency, and comes in its own special container to keep it safely stored. The Mermaid Dreams jelly soap is 100% vegan and coloured an appealing blue and purple. The soft jelly bean fragrance is also fantastic for winding down after a busy day, and coordinates with the same colours as the mermaid tail bath bomb.
This soap is easy to use and flexible, with shimmering mica adding some extra lustre to the mix! You can use the block to cleanse or break off a piece if you'd rather be more sparing. This soap produces a good lather so you'll really feel squeaky clean. The Mermaid Dreams Jelly Soap is infused with nourishing oils to leave your skin nice and healthy, too.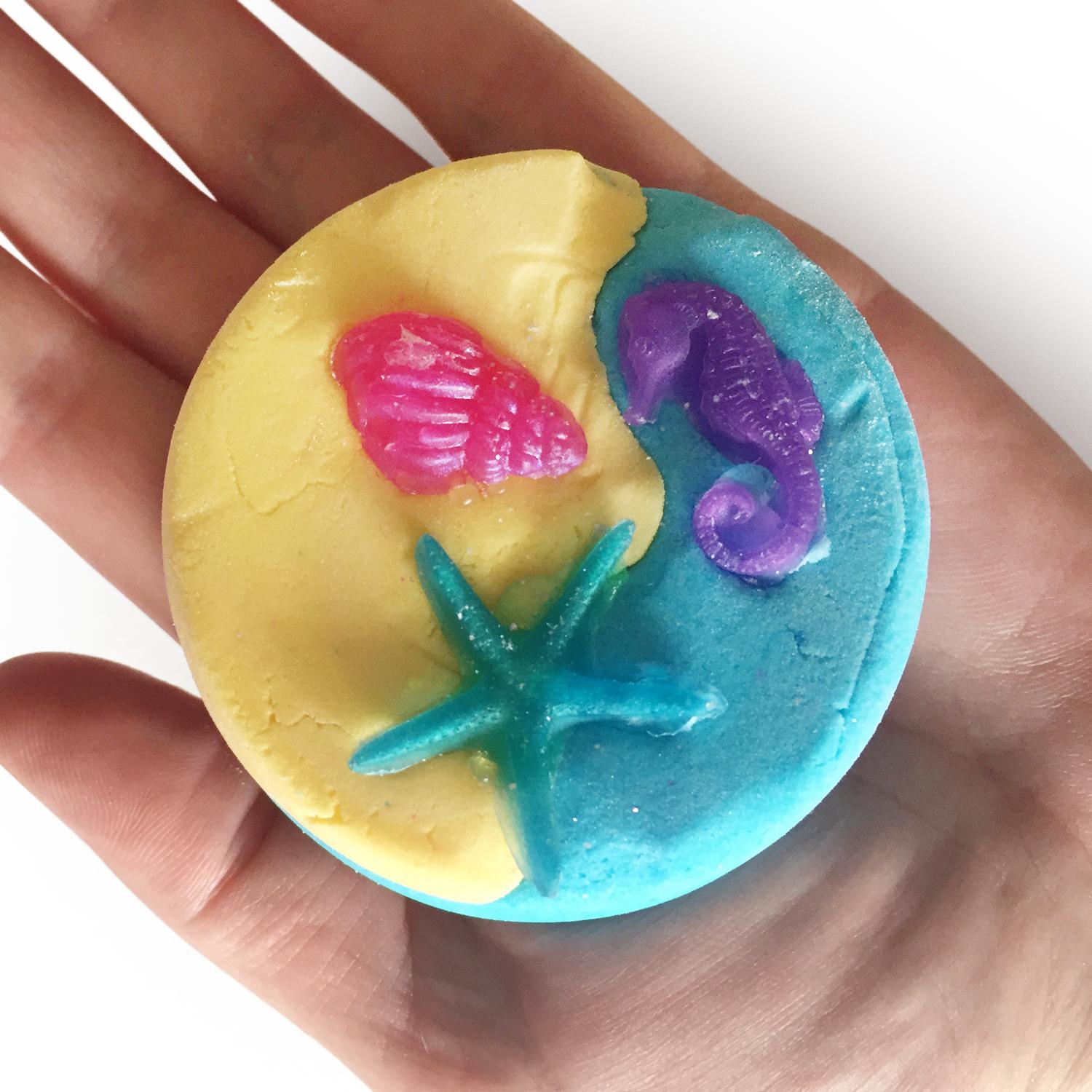 Mermaid Bay Bubble Bar
Another of our favourites from the Mermaid Dreams range, the Mermaid Bubble Bar pairs brilliantly with the mermaid bath bomb. The decoration on this bubble bar is incredible, with a subtle shimmer and a sea lion, starfish and shell displayed on vibrant yellow sand and a summery seascape.
You'll also enjoy the scent of this bar, which includes relaxing aromas such as geranium and white cedar wood, alongside skin-friendly sweet almond oil and castor oil to help take care of even the most sensitive skin. To use this innovative solid bubble bath, you simply need to break up the bar and add it to the water, or alternatively the bar can be run under the tap to create more bubbles!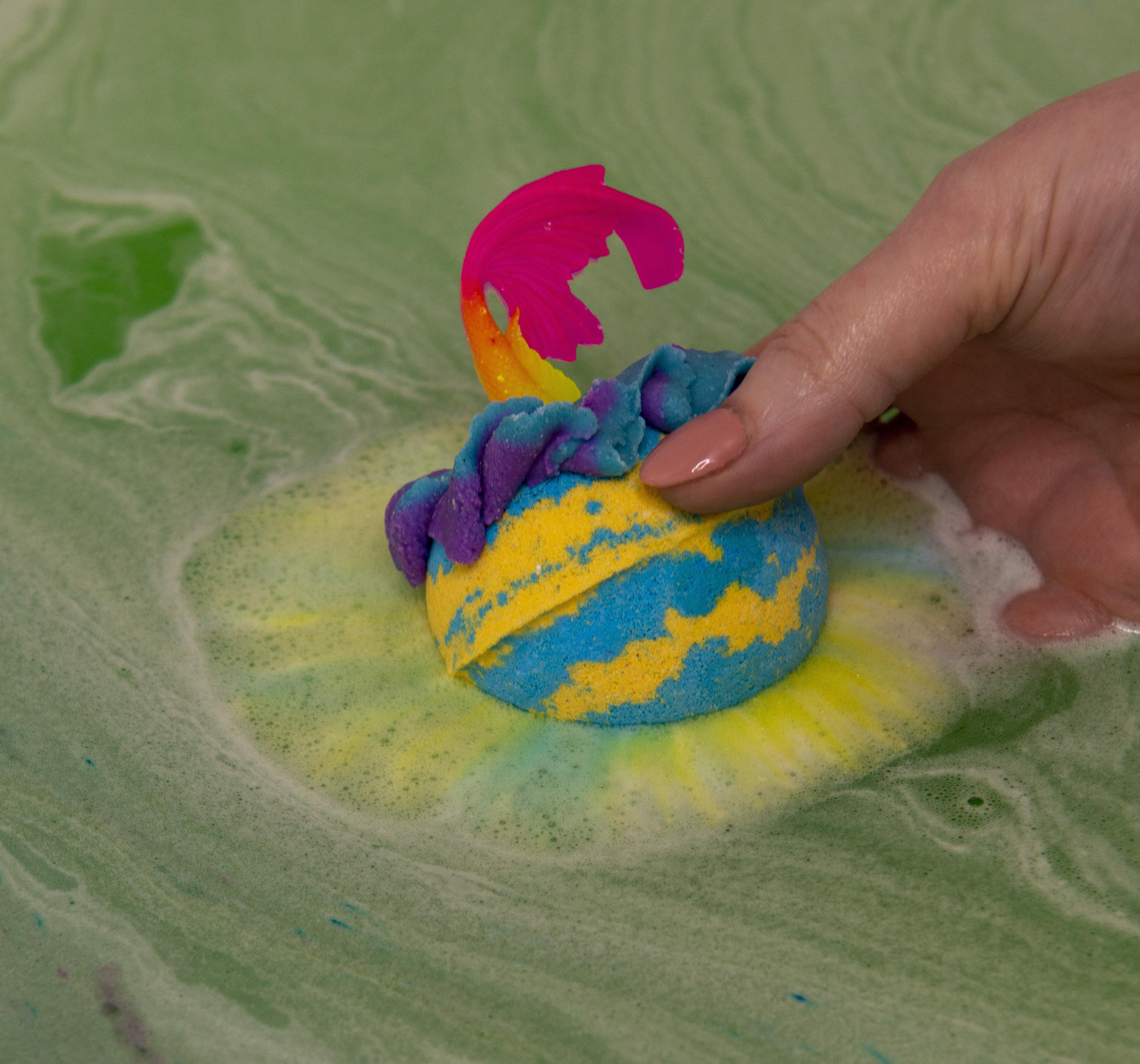 Mermaid Splash Bath Bomb
Bath bombs don't get much more colourful than this incredible treat, decorated in neon bright colours like pink and yellow, with a soothing fragrance of ocean mist, geranium, coriander, white cedar wood, cyclamen petals and water mint.
Like all our products, the mermaid splash bath bomb is 100% cruelty-free and handmade, so you can enjoy your relaxing path without guilt!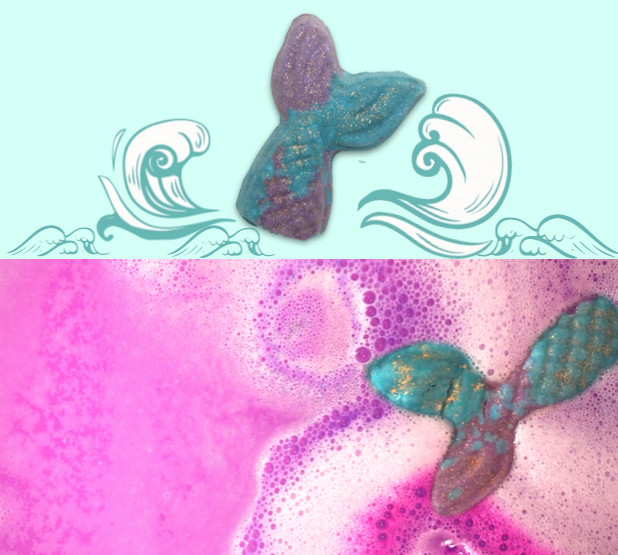 Mermaids Tail Bath Bomb
With teal and purple berries, the Mermaids Tail Bath Bomb unleashes an array of hidden colour when popped into the bath.
The exterior of the bath bomb is painted with stunning purple and teal, and features a jelly bean fragrance which helps make this a perfect bath bomb for kids.
Naomi V
Editor